Scania chiptuning on S580 NTG Stage II – Euro 6 with EGR and VGT
Do not forget to also consult our special reprogramming database SCANIA Euro 4 5 6
Scania sold 2 versions of the 580 V8 Euro 6. The first ones, with DC16 106 engine, is equipped with a variable geometry turbo as well as an EGR valve, and the other more recent, named DC16 117 without valve and TGV (variable geometry turbo). The goal on this vehicle is to be able to show off at gatherings, mainly events. Power required on Scania S580 stage II with Black Smoke (black smoke when accelerating) as well as direct valve exhaust diverting the passage in the DPF in particular, for road use the truck can be returned to normal configuration.
For the record, this is the Numbered Scania approved Number 1 to have received a Torpedo conversion on the basis of an original S580 with a normal cabin, the work carried out leaves you speechless.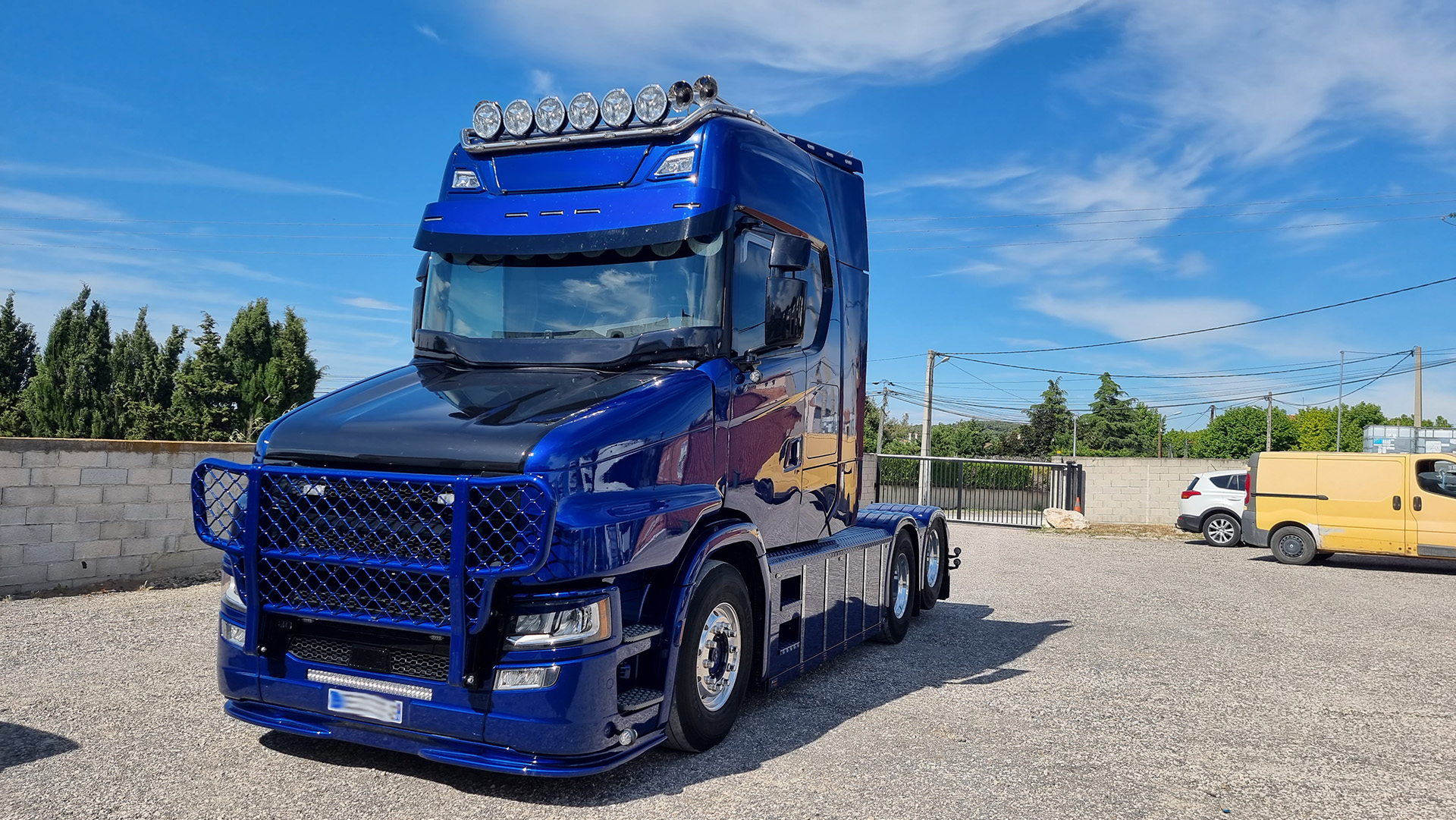 Make everything flawless when the vehicle is in free exhaust (chimney or low exhaust pipe)
In order to avoid any problem in the middle of a show, such as for example an engine restriction (degraded mode), the vehicle has been reconfigured by software to allow it to display no fault during use in free exhaust. Thus, the clogged particle filter message is not displayed and the truck does not go into degraded mode. The AdBlue system is also deactivated, obviously FAP and SCR are interrelated faults, they both correspond to faults in the exhaust gas aftertreatment system.
Power increase possible on Scania S580 with valves and EGR
You probably know that the versions with the EGR valve are more discreet in terms of noise than the new versions. However, it is possible with a free exhaust to make the sound much more melodious and this is what has been achieved on this vehicle.
Two options available on Scania V8 DC16 106 engine.
Scania S580 Stage I: Includes engine torque optimization (300 to 350Nm more) and improved power management at 650hp. It is not mandatory to have a tailor-made exhaust line, but however (if you drive in countries not subject to the Euro 6 standard) it is highly recommended to remove the DPF cartridge. See here
Scania S580 Stage II : Includes engine torque optimization (approx. 550Nm gain) and improved power management at 720hp. You must have a stainless steel exhaust with gas deflection (valves). Namely that 3600Nm is a little more than the torque of an original Scania 730.
Many parts are also common between 580 650 and 730. A subject is available on our site if you want more details.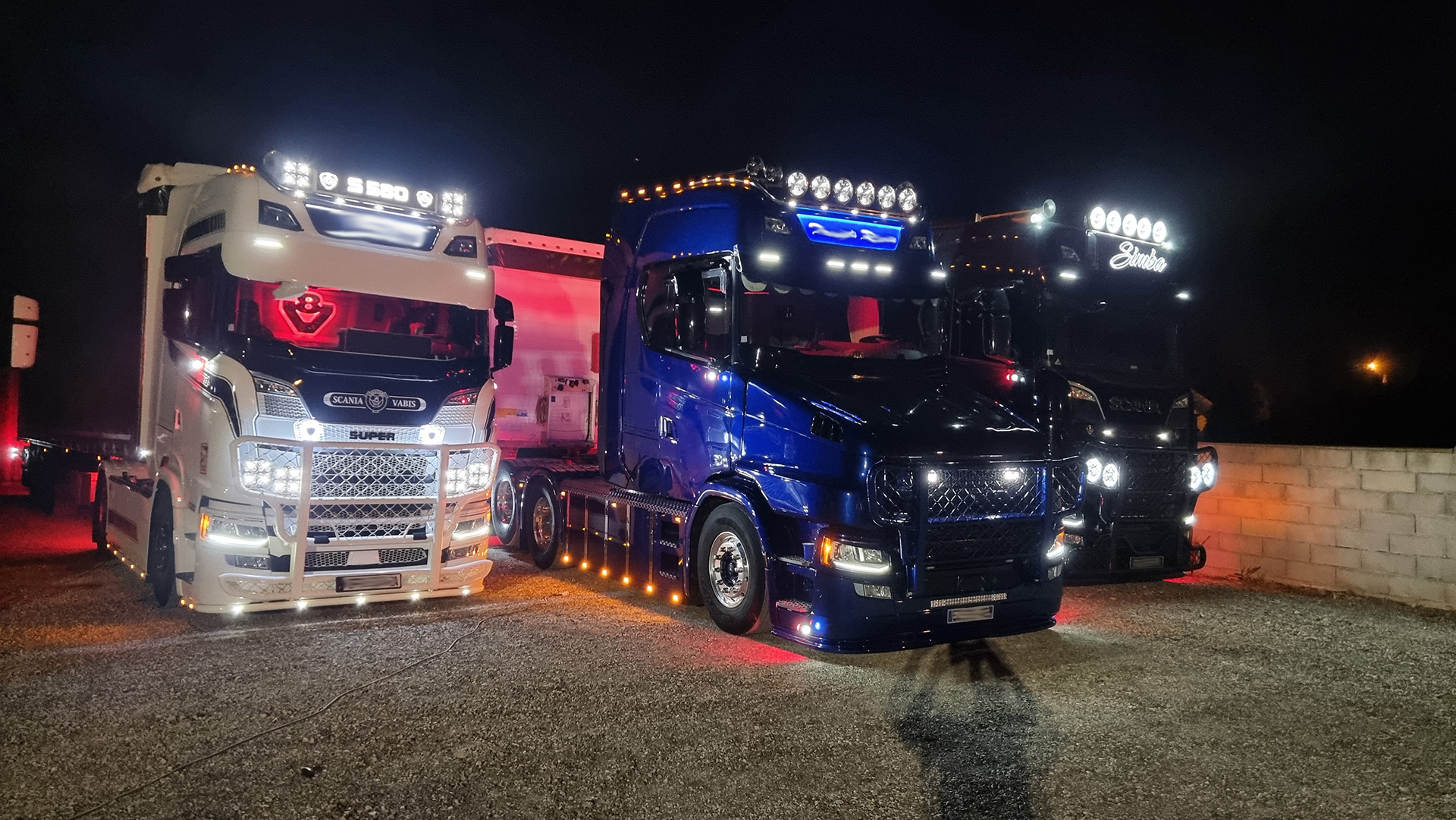 See also all our interventions on Scania Euro 6.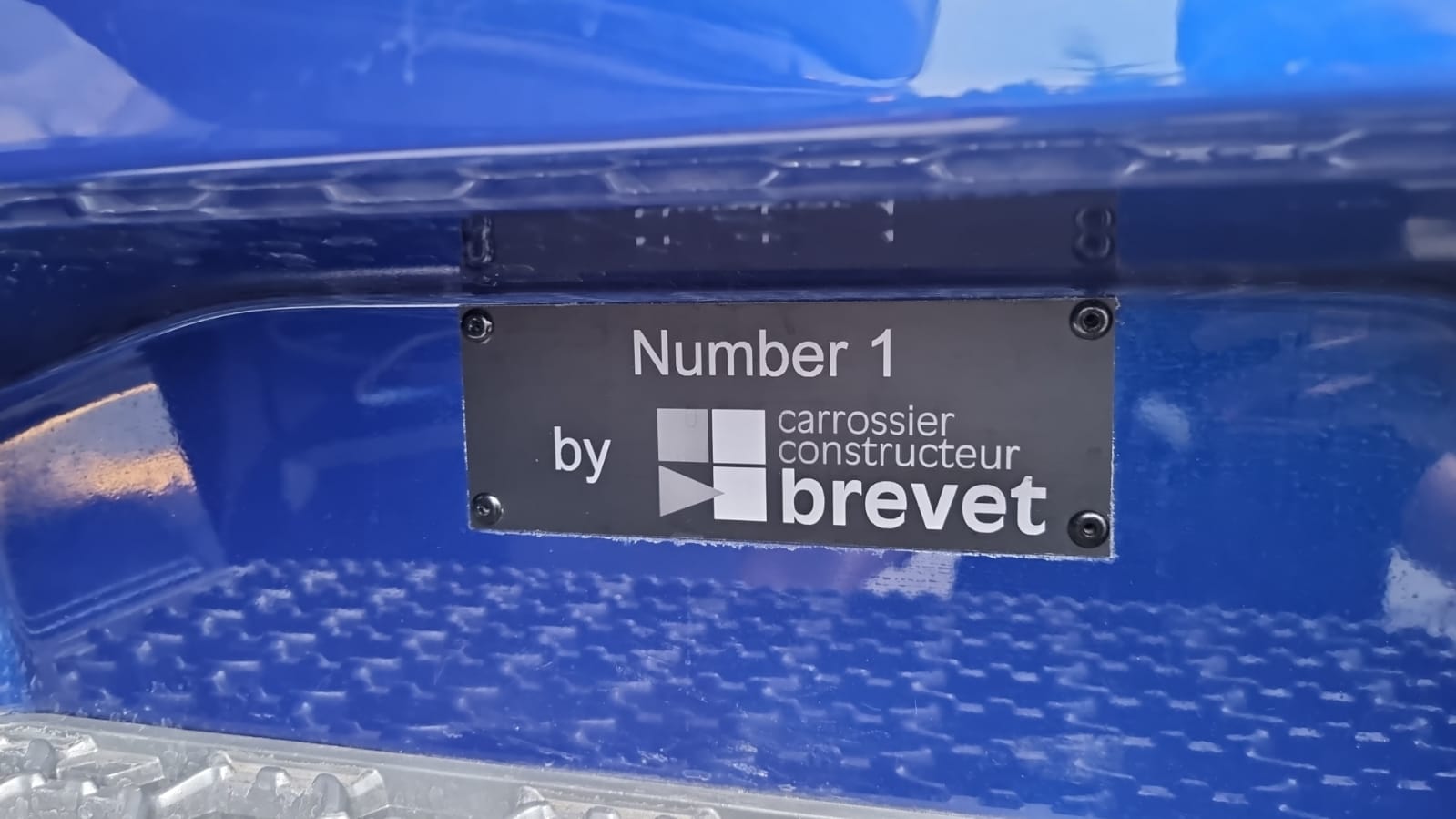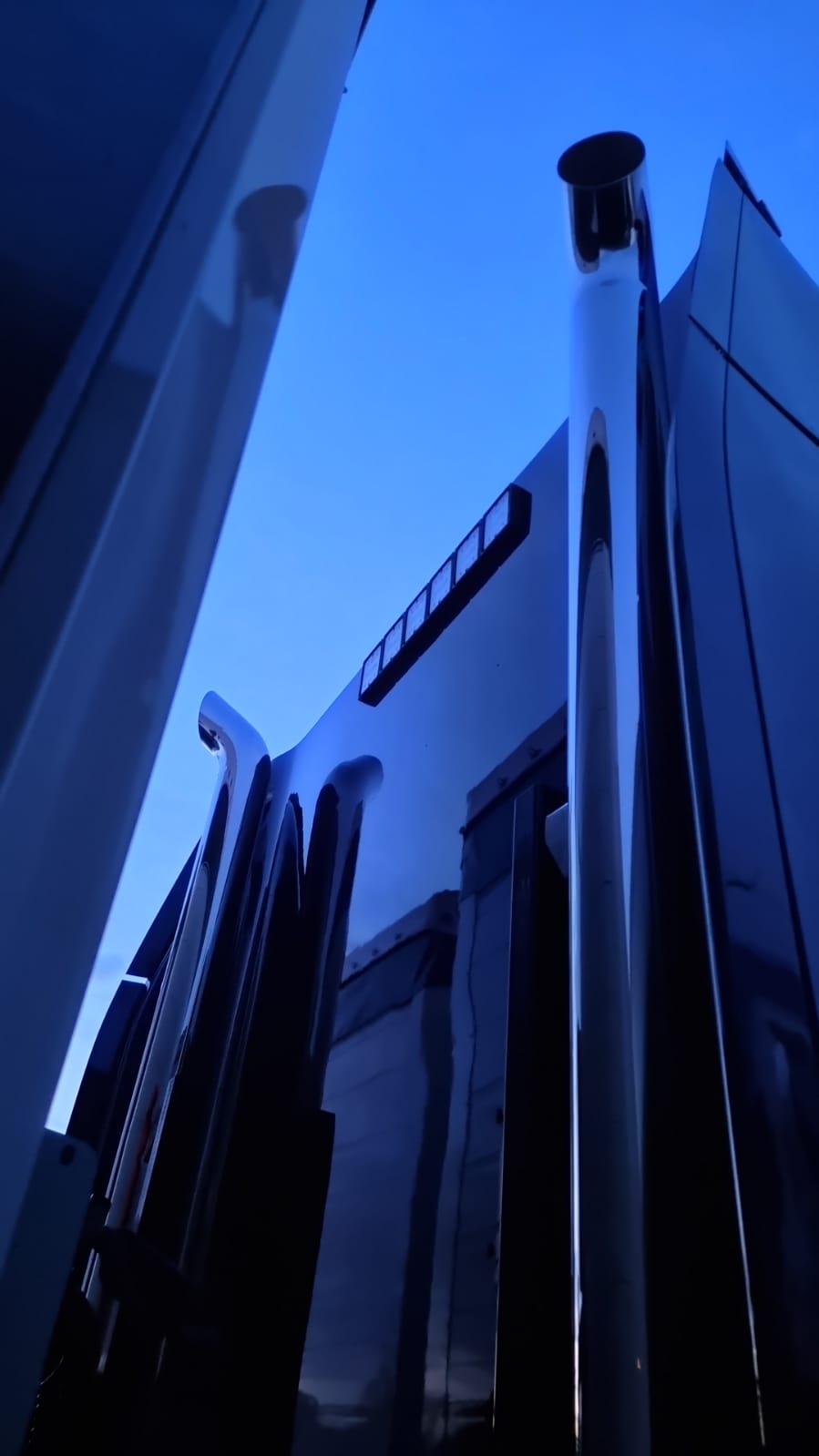 Video of Scania chiptuning on S580 with Black Smoke and exhaust pipes